5 maanden geleden · 2 min. leestijd · visibility ~10 ·
How Female Entrepreneurs Can Find The Right Client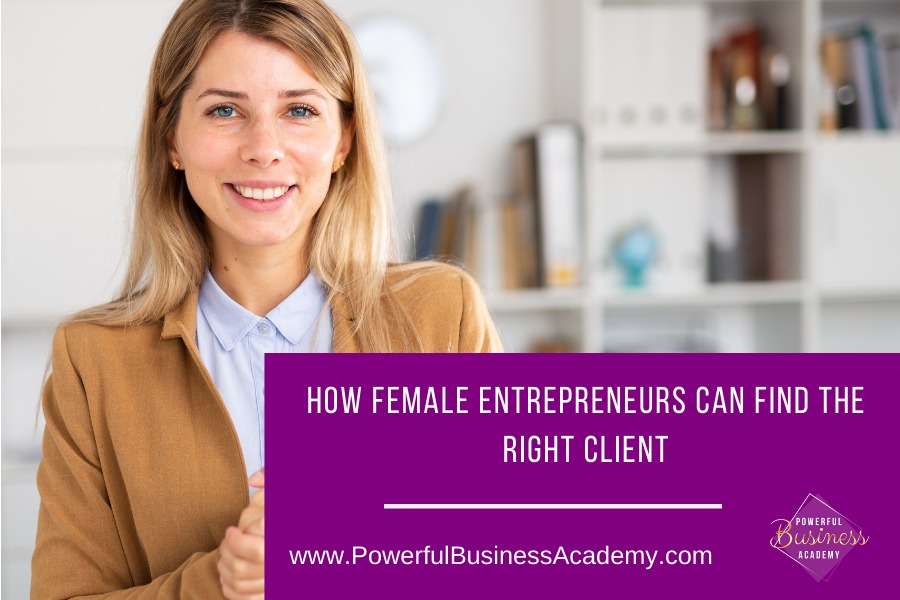 How Female Entrepreneurs Can Find The Right Client
Nowadays, everyone wants to start a business. Owning a business gives you the freedom to do whatever you want. You are your boss. Who wouldn't want that?
Starting a business is no big deal. All you need is an idea. But maintaining and growing a business can be difficult. You have to face many hurdles and difficulties in your path to success.
One of the biggest problems that most business owners struggle with is finding the right client. It is even more difficult to deal with if you are a female entrepreneur.
Why Do Many Female Entrepreneurs Stick With The Wrong Clients For Too Long
The first step to a successful business is finding the right clients. But to find the right one, you need to let go of the wrong one first. Many female entrepreneurs struggle to let go of wrong clients. Women are nurturing by nature. They repeat the behavior in business and end up with clients who don't value their services. Such clients are mostly unable to pay the full price for the services they are offered. Female entrepreneurs end up providing services to them at low prices, which causes a loss in business.
The worst habit you can have as a female entrepreneur is the inability to say no to these clients. Many businesswomen suffer from this habit and end up with the wrong clients who endlessly ask them for favors. So to establish a successful business, you need to learn to value your services enough to say no to anyone unwilling to pay the full price for them. You may also hire a business coach for women to help overcome such bad habits.
Who Are The Right Clients For You
We all know how important finding the right client is. But what makes a client right for you?
Most women consult a business coach for female entrepreneurs to find the right client for them. But if you don't want to hire a coach, here are a few qualities of a good client:
They pay the full amount for services offered, even if you keep raising your fees.
You love working with them.
They keep making big progress with your offers and services.
The right client will always value your offers and services. They won't try to gain favors or offers from you at low prices. They will pay you the full price for the offers you are providing. And they will put them to good use and progress with them. Such clients will make you want to work with them more often.
Read More
 How
Female Entrepreneurs
Can Find The Right Client
U heeft geen groepen die aan uw zoekopdracht voldoen