4 maanden geleden · 1 min. leestijd · visibility ~10 ·
How female entrepreneurs can find the best leads for their business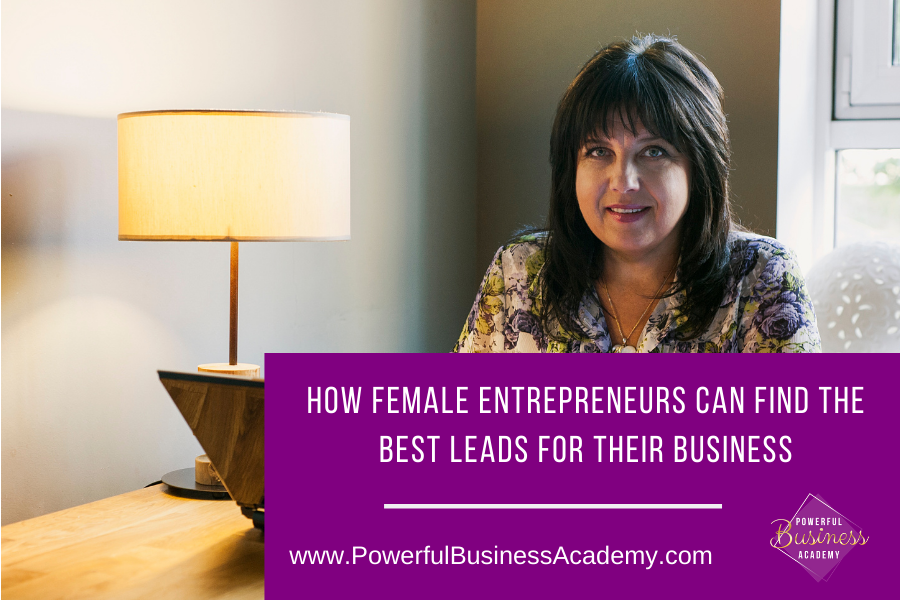 When it comes to finding new leads for your business, many female entrepreneurs are struggling to create a consistent flow of leads. And it does not need to be this way. Finding leads can be easy when you follow these guidelines.
Continuity pays off.
First of all creating leads should be something that you, your team, or automation give time to daily. You constantly need to be out there to make sure that you work on getting leads daily.
This can be through:
live or online networking
paid advertising
email marketing
funnel marketing
reaching out to people online
or any other method you might use
You should only stop searching for leads when your business gets too busy and you are unable to handle the constant flow of new clients anymore. This is a reason to start hiring people to delegate tasks to, or to slow down. If you are feeling overwhelmed with too many tasks or responsibilities, I share about overcoming this in another post. You can also consult a business coach for women to help you manage the growth of your business.
On the other hand, when your clients start to complain, then you know:
you haven't fine-tuned your service well enough
you cannot give them the time and service they deserve, because you are too busy
or you did not communicate well enough
For all the above reasons, most business coaches for female entrepreneurs would advise you to stop your lead generation and first make sure that the issues are solved before you start to onboard more clients.
What you need to do before you can even consider lead generation
You need to know exactly who your ideal client is. When you don't, finding leads can be difficult. Or you do get a lot of leads, but they are not targeted, and you are wasting your time talking to people who end up not working with you, or with people you don't want to work with. I share more about finding the right client on this post.
You need to have the right offer. When you offer a service that does not resonate with the leads you are targeting, you can have 100 leads per week but it will be like finding a needle in a haystack to be able to convert.
You need to have the right pricing strategy. When you target an audience that cannot afford your prices, you won't sell a lot. And vice versa.
You need to have the right positioning towards your targeted audience. They need to understand that you are the expert they need.
You need to have the confidence to sell for the price you ask. When you sell high ticket services and you don't value yourself enough, it will be difficult to sell. But when you convert every call into a paying client, it means that your prices compared to what you deliver are too cheap.
Read More About How female entrepreneurs can find the best leads for their business
U heeft geen groepen die aan uw zoekopdracht voldoen