7 maanden geleden · 1 min. leestijd · visibility 0 ·
Female Entrepreneurs Who Do Not Automate Waste Too Much Time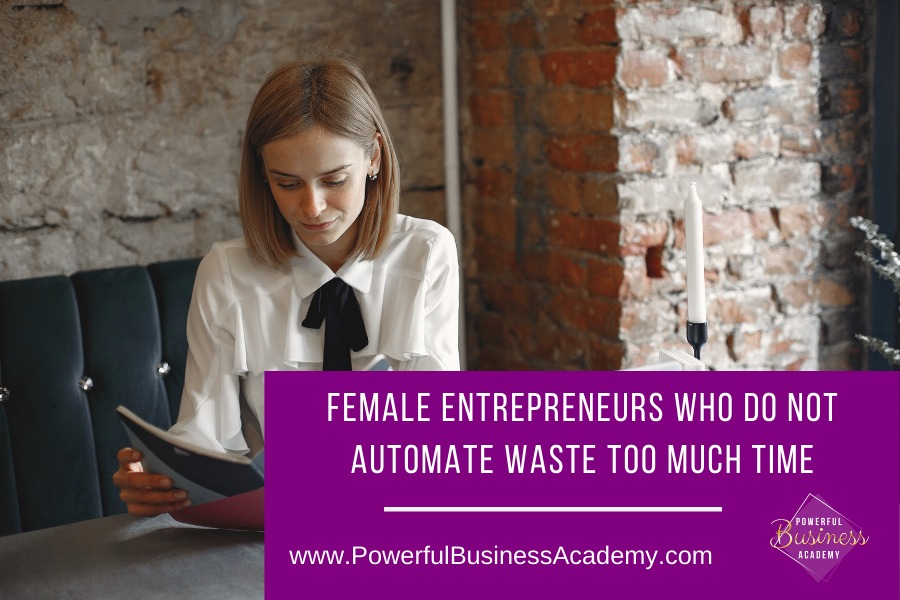 Successful female entrepreneurs can save time in their business by implementing automation. If you don't use automation, you are essentially wasting your time on repetitive or manual tasks that you could simplify.
Without automation, you will have to spend extra time on repetitive tasks. You could save up to a quarter of your workweek by implementing automation. Plus, according to Forbes, automation offers cost savings from 40 to 75 percent.
Misbeliefs About Automating
You may be hesitant to start using automation for several reasons, but as a business coach for female entrepreneurs, I can assure you that it is worth it.
Here are some of the common misbeliefs about automation and the truth about each of them.
Automation is expensive to invest in
You may think it costs a lot of money to use automation, but many automation tools are free! If not, they may have a low-cost or subscription. To find more automation tools, check out my eBook with over 130 automation tools that I've personally used.
Automation is complicated
Even though it may feel like you need technical skills or experience to use automation, automation tools are designed to be simple enough for anyone to use.

U heeft geen groepen die aan uw zoekopdracht voldoen