7 maanden geleden · 1 min. leestijd · visibility ~10 ·
Female Entrepreneurs Don't Need To Hire A Big Fancy Company For Automation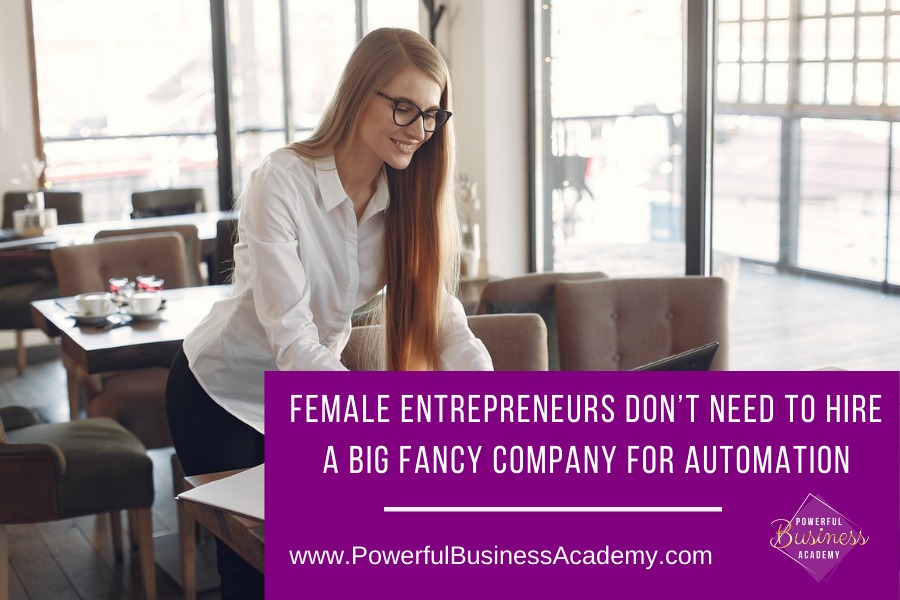 Many female entrepreneurs have the misconception that they need to hire a company when they want to start automating. However, as a business coach for entrepreneurs, I can tell you that hiring a company for automation is often not necessary.
Here is why female entrepreneurs don't need to hire a big company for automation but can instead apply their own automation tools.
Why You Shouldn't Hire an Automation Company
Automation companies are very expensive and often will typically offer services that are already out there for you to use.
Plus, they mainly build integrations that you can connect on your own with the connection tool Zapier.
My advice as a business coach for entrepreneurs is that you often are better off building your automation on separate tools than hiring a company to do automation for them.
My Advice: How to Use Automation Without Hiring a Company
Instead of hiring an expensive company to manage business automation, female entrepreneurs should decide what automation they need and set it up themselves.
1. Examine what aspects of your business you want to automate.
You can find ideas of what business tasks to automate in our other blog on how automation can help female entrepreneurs.
2. See what automation tools already exist to help you automate those things.
There are plenty of automation tools out there already! You don't need to reinvent the wheel to set up automation. And you don't need to pay high fees to get access to automation tools.

3. See if either you or someone else in your company can implement these tools.
You or someone else on your team can easily implement most automation tools. And the best part is once they are set up, they take very little time to manage.
Read More About Female Entrepreneurs Don't Need To Hire A Big Fancy Company For Automation
U heeft geen groepen die aan uw zoekopdracht voldoen