3 jaar geleden · 1 min. leestijd · visibility 0 ·
EVENT: FASHION IN TECH | DELFT (15/03/2018)
Combining fashion and technology – yes, it's possible!

During our event at YES!Delft, two inspiring female entrepreneurs will tell about how their tech-fashion concept came about, what their success is and what they are still struggling with.
Lidewij van Twillert – Founder & Fashion Engineer @ Mesh Lingerie – "Mesh Lingerie turns every woman into a Muse. With the help of a 3D scan, Mesh lingerie makes a perfectly fitted bra with 3D printed support elements. Mesh Lingerie started as a graduation project for a Master's degree at Delft University of Technology." More info on Mesh
Sanne Schoenmaker – Co-Founder of a family-run tailor company for business women clothing PARIOLI. Currently onto the next step, further developing an innovative concept using algorithms to tailor make high-quality clothing for women." More info on Parioli
Furthermore, there will be great moments to connect with each other, exchange ideas, discuss and support challenges in business. All this together with drinks and snacks; food for thought! Come and enjoy together with us, we are very happy to welcome you.
Invitation for whom?
All ambitious women who want to grow (further) professionally and want to help others grow are welcome. Whether you have a long track record at a large corporate, whether you are a student, an entrepreneur since long or just starting. Young, young of mind, experienced or less experienced. Men are most welcome 🙂
Why join us?
– Meet successful women
– Experience the power of a story
– Connect with other inspiring women
– Exchange ideas
Female Ventures (Delft)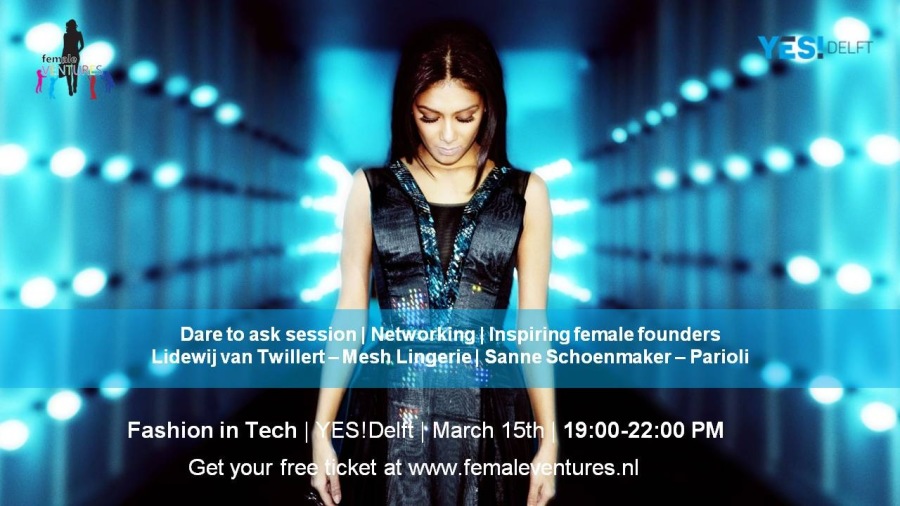 U heeft geen groepen die aan uw zoekopdracht voldoen