4 jaar geleden · 0 min. leestijd · visibility 0 ·
Behavioral Economics 2.0 Summit (April 8 & 9 2017 - Rotterdam)
​Join the Behavioral Economics 2.0 Summit to learn about the newest developments within Behavioral Economics and meet global industry and thought-leaders from the field of applied Behavioral Sciences.

Behavioral Economics 2.0 aims to contribute to the growing field of applied behavioral sciences by focusing on the broadening of perspectives within the field of Behavioral Economics and showcasing novel ways how the science is being put into practice. New insights and approaches are emerging as more organizations and industries are applying behavioral economic methods to better predict behavior and create positive outcomes. From making healthier choices and saving for retirement to understanding consumer preferences and designing better government policies.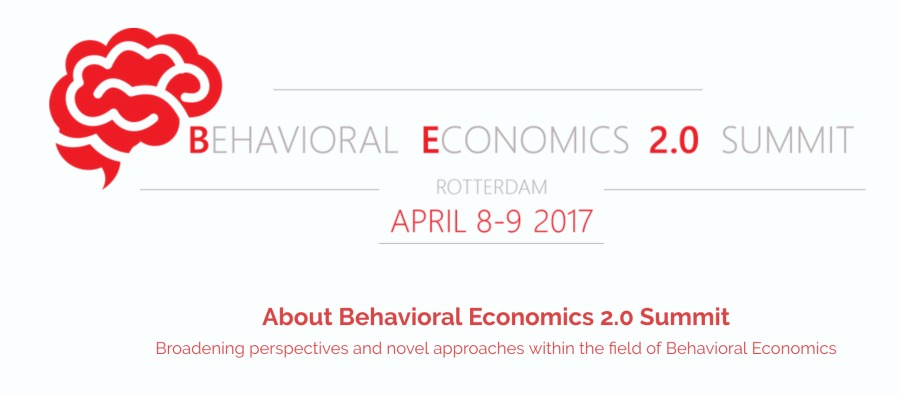 Activities:
- Workshops
- Keynote speakers
- Panel Discussions
- Meet & Greet

Register here: https://goo.gl/1pywUt Close

"
U heeft geen groepen die aan uw zoekopdracht voldoen