10 maanden geleden · 2 min. leestijd · visibility 0 ·
3 Things Female Entrepreneurs Need to Know About Money
Across the world, Female Entrepreneurs tend to earn less than male entrepreneurs. Female entrepreneurs in the U.S. bring in on average $384,359 in annual revenue, compared to their male counterparts whomake $752,154 on average.And in Europe, female-founded startups tend to outperform male-founded ones yet the male-founded companies are more likely to be funded according to Forbes.
What do female entrepreneurs need to know about money to empower them to close that gap?
Female entrepreneurs need to be able to manage their income and expenses. If you feel lost, there are resources to help you learn about managing your money. Female entrepreneurs can benefit from a community of like-minded women and can consider finding a business coach for women.
To start, here are three things every female entrepreneur should know about money.
1. Research How to Negotiate
Negotiation is a powerful way to improve your revenue and decrease expenses. First off, you do not have to accept the first price offered to you. You should negotiate for basic things including your salary, rent, car payments, and supplier costs. Negotiation is not selfish, and it can actually benefit both parties. It never hurts to negotiate, and the worst they can say is no.
To negotiate prices, always approach the conversation after doing your research on competitor prices, alternative options, and more. If you have research to back your position, you can approach the conversation confidently. Explain what you like about the product or service you're negotiating, and don't make it all about you. Always be kind and don't get discouraged if they say no.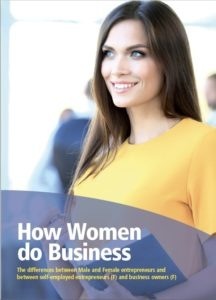 2. Learn About Taxes
When you work for yourself, it's important to understand taxes because no onewill automatically withdraw taxes from your paycheck. You should save some revenue to cover taxes. Also, learn about anytax deductions and tax credits your government offers for business owners.
Meet with an accountant if you have questions about taxes. I recommend finding a local account you trust that you can go to with questions. You can also find free help online with your country tax authority.
3. Plan, Plan, Plan!
I saved the most crucial step for last. Female entrepreneurs must always plan ahead for what to do when you don't have money, and what to do when you suddenly do have money. Keeping a budget is a must, and studies show a correlation between time spent planning finances and wealth accumulation (i.e., the more time you spend planning, the more wealth you are likely to accumulate).
Planning finances is for every stage of your business. Before starting your business, plan how you will raise funds. In the early stages start planning for growth potential. And, once your business takes off, you'll need to start planning how to best invest profits.
Final Thoughts
These three things that female entrepreneurs need to know about money are just meant to get you started. Starting your business and helping it grow requires a solid understanding of money. And if you're interested in helping grow your business' money even more, consider working with a Business Coach For Women.
https://powerfulbusinessacademy.com/7-advantages-for-female-entrepreneurs-to-join-a-mastermind-group-with-a-moderator/
U heeft geen groepen die aan uw zoekopdracht voldoen