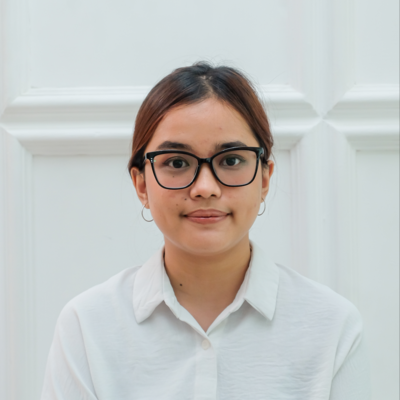 Over Nada Afra:
Passionate about driving positive change through effective communication and project management, I am an International Development Studies graduate with a strong background in sustainable development and diverse experience in external affairs and communications. 🌍📈

My journey includes collaborating with global organizations to implement sustainable finance initiatives, conducting research on societal impact aligned with the UN SDGs, and managing successful projects in diverse settings. 💼✨

I am actively seeking new opportunities where I can leverage my skills in communication, project management, and research to contribute meaningfully to the growth and impact of an organization dedicated to making a difference in the world. Let's connect and explore potential synergies! 🤝🌱
Ervaring
During my professional journey, I have gained valuable experience in various roles that highlight my strong commitment to sustainability, diversity, and effective communication. As a Junior Consultant at Vesuvius in the Netherlands, I actively contributed to sustainability and diversity, equity, and inclusion (DEI) projects. This included advising on gender equality initiatives and developing a monitoring and evaluation framework to measure impact. At SDG House, I conducted comprehensive research and analysis, aligning company goals with sustainability objectives and working collaboratively to implement eco-friendly practices. As part of the External Affairs team at OLIVER Agency in Jakarta, Indonesia, I managed client relationships, oversaw project delivery, and devised successful advertising campaigns. Additionally, in my role as a Regional Communications Officer for FOREO Sweden, I achieved impressive results through strategic SEM efforts and led product launch campaigns in multiple Southeast Asian countries. Furthermore, as a Project Management Intern at Campaign.com, I collaborated with NGOs on sustainability-related events, managed social media content, and conducted educational workshops. Lastly, my experience as a Quantitative Research Assistant at Brawijaya University involved data analysis and preparation for financial inclusion reporting. These experiences have equipped me with a diverse skill set and a passion for sustainability, making me a valuable asset to any team.
Onderwijs
Universiteit Utrecht - Utrecht, the Netherlands Master Degree in International Development Studies
Sep 2022 - Sep 2023
Interest in EU policy, sustainable development, and outreach communities
Relevant courses: Urban Development, cultures of sustainability, waste management and sustainability
Thesis fieldwork for three months: Sustainable Livelihood of Ukraine Refugees in Urban and Shrinking Cities Case of the Netherlands
Universitas Brawijaya - Malang, Indonesia Aug 2017 - Jul 2021 Bachelor Degree in International Relations, 3.71/4.00
Relevant courses: global social movement, climate, and global warming, foreign policy
Achievements: 1st Runner-Up of National Paper Presentation FPCI Brawijaya, 1st Runner-Up of National Debating Championship Airlangga University
Professionals uit dezelfde Marketing / Reclame / Public relations-sector als Nada Afra
Professionals uit verschillende sectoren in de buurt van Lombok, Utrecht
Andere gebruikers die Nada
Banen in de buurt van Lombok, Utrecht
---

Huis ter Duin

Noordwijk, Nederland

Als familiebedrijf zijn wij bevlogen om de wereld beter achter te laten voor de volgende generaties. Transparantie en innovatie zijn hierin belangrijk. Alle initiatieven die wij ondernemen zijn gebase ...

---

Jacobs Douwe Egberts

Utrecht, Nederland

StageSHIP, Temporary

Als stagiair Duurzaamheid kun jij met je drive en ideeën het duurzaamheid team versterken. Het team houdt zich bezig met de implementatie van onze JDE Peet's Common Grounds duurzaamheidsstrategie midd ...

---

Green Recruitment Company

Zuid-Holland, Nederland

Vacature: Environmental Sustainability Manager · Locatie: Zuid-Holland · Bedrijf: Vooraanstaande speler in de olie- en gasindustrie · Over de functie: · In het licht van onze inzet voor decarbon ...