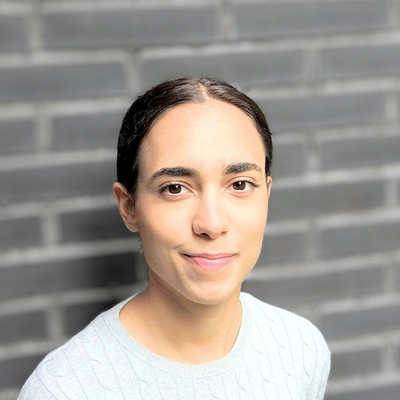 Over ioanna bala:
Experience in: sales in fashion industry, customer support, digital marketing and communications
Ervaring
Mobility Concept       Haarlem, Netherlands
September 2022- February 2023
Digital Marketing and Operations Assistant 

- Managed the communication campaigns, developed marketing strategy, Google ads account management and ads development
- Developed CRM and business analytic strategies, research and evaluation of multiple CRM platforms
- Collaborated with the design team for the improvement of the UX design of the website and of the application
- Back office operations

Inditex      Amsterdam, Netherlands
 August 2022-September 2022
Sales Assistant (Zara store)

- Collaborated with a multinational team
- Improved customer satisfaction and communication

Teleperformance Athens, Greece
August 2018 – December 2019
Support Desk specialist     
 
Customer support for Philip Morris International account
- Supported customers in their after sales journey (order confirmation, payment procedures, invoicing, product returns-replacements)
- I compiled customer feedback and recommended service delivery improvements to the management
- Assisted Philip Morris customers, physical shops and external collaborators in technical issues

Starbucks Coffee Company 
March-October 2018
Barista 
 
Onderwijs
University of Amsterdam Amsterdam, Netherlands
MSc Political Communication      February 2022-June 2023

University of Leiden Leiden, Netherlands
MSc Political Science and International Organisation       February 2021-July 2022

University of Panteion Athens, Greece
BSc Sociology      2014-2019
Professionals uit dezelfde Marketing / Reclame / Public relations-sector als ioanna bala
Professionals uit verschillende sectoren in de buurt van Amsterdam, Amsterdam
Andere gebruikers die ioanna
Banen in de buurt van Amsterdam, Amsterdam
---

Antenna

Aalsmeer, Nederland

Een commerciële spilfunctie, dat is wat jij zoekt? Als sales assistant kom je terecht in een gemotiveerd team dat het beste voor de klanten realiseert. Communiceer jij gemakkelijk en ben je ook admini ...

---

Yacht

Amsterdam, Nederland

Functieomschrijving · We zoeken Scrum Masters (met overheidservaring) voor onze Non-Profit unit, die vast in dienst willen komen bij Yacht. Je gaat aan de slag bij opdrachtgevers zoals Douane, DUO, UW ...

---

adidas

Lelystad, Nederland

Sales Consultant - adidas Factory Outlet Lelystad (16 uren) · SALES CONSULTANT · ADIDAS FACTORY OUTLET - LELYSTAD · 16 uren · DOELSTELLINGEN & EFFECT OP ORGANISATIE: · Als volgt een bijdrage leveren ...